Queen Elizabeth II was throned in 1952 until her last breath still delivering her duties as head of state.  On Tuesday, 6 September 2022, Her Majesty Queen Elizabeth II received Liz Truss the elected 15th British Prime Minister and appointed her as the official British Prime Minister.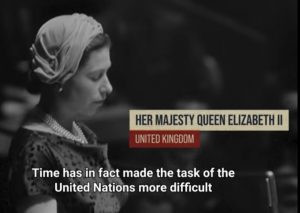 Her Majesty Queen Elizabeth II marked her international debut with her visit to United Nations just after 5 years in office.  In her speech, "she mentioned that time has in fact; made the task of United Nations more difficult than it seemed when the terms of Charter were agreed".
12 years later she joined UN meeting at San Francisco mentioning "we must not be discouraged. People of the world expect United Nations to persevere in its efforts.
In 2010 or 53 years later after her first visit, she said UN evolved into a "real force for common good". We even added an illustration that when people in 53 years from now (2010) look back on us; they will doubtless view many of our practice as old-fashioned.
'It is my hope, that when judged by future generations: our sincerity, our willingness to take a lead, will stand the test of time. In tomorrow's world, we must all work together as hard as ever, if we are truly to be United Nations.'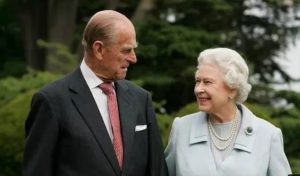 Her Majesty Queen Elizabeth II; you leave us a sincere spirit on how to be a consistent visionary leader. By now, you must be glad and had met Prince Philip, Duke of Edinburg; May both of you rest in love ….
(Full narrative of Her Majesty Queen Elizabeth II visit to United Nations is at https://youtu.be/xeq4NUaIYcE)